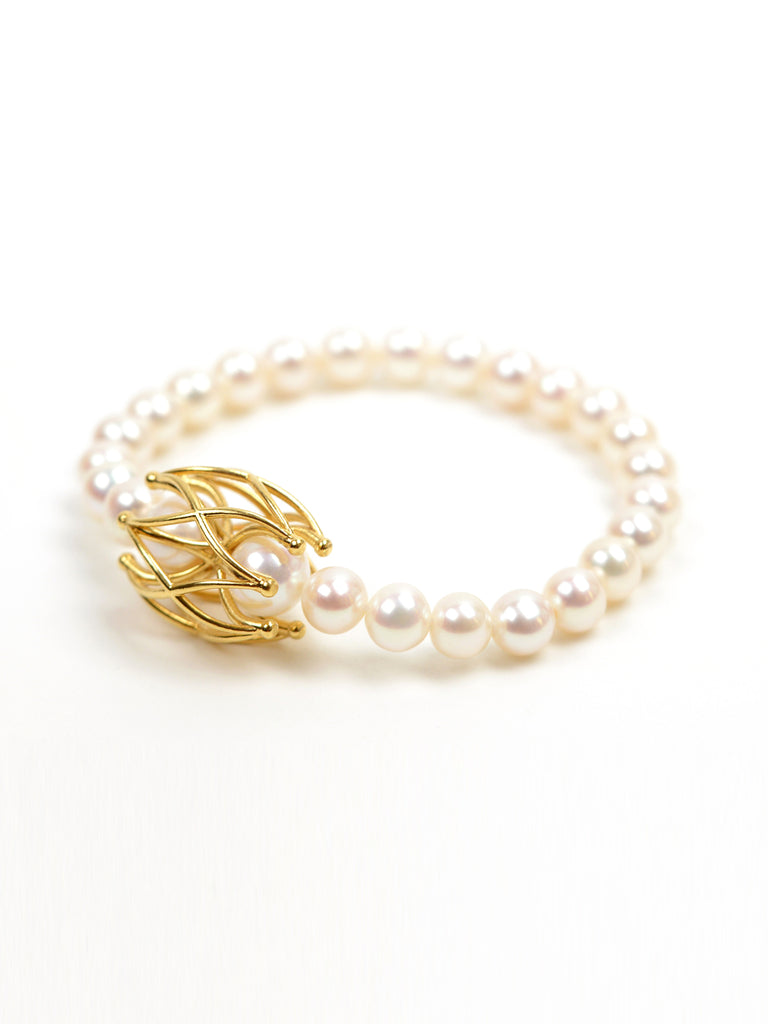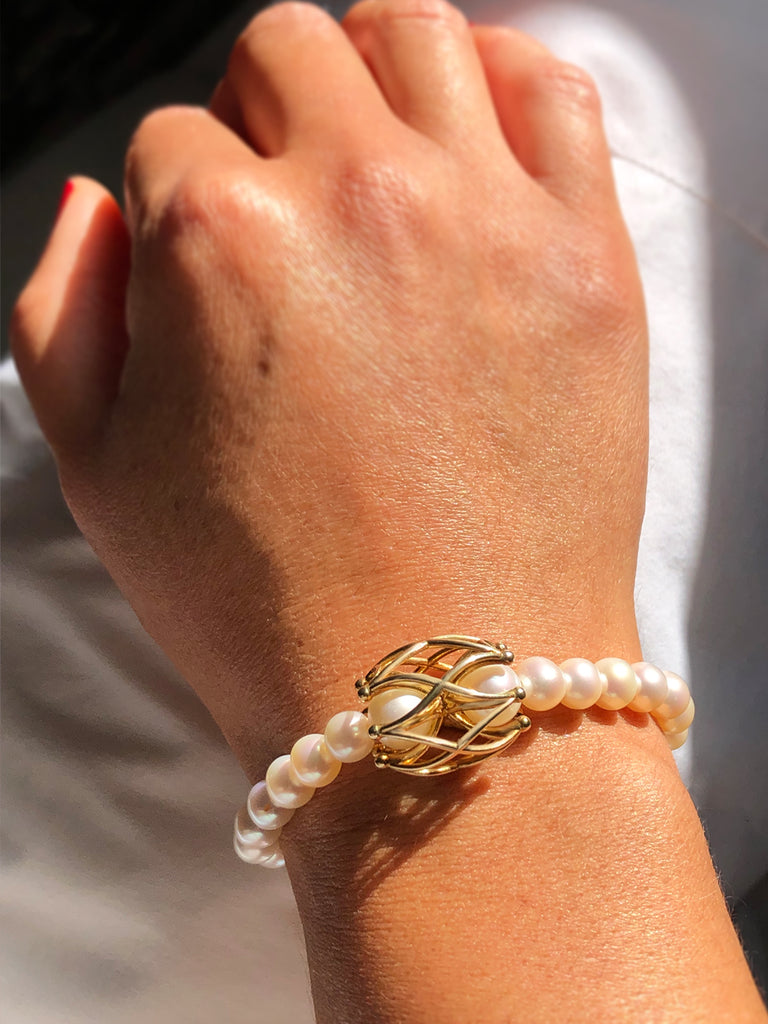 £2,350.00
£0.00
GPN PEARL BRACELET
Delicate pearl bracelet with an intricate lattice cage which encase and protect lustrous Akoya pearls. Finely handcrafted in 18K yellow gold. 
All our pieces are unique, personalised and individually handcrafted in London. 

For bespoke alternative materials and gemstones combinations, please contact us for more information and enquiries and to arrange a visit to our studio. 
Original Design ©Ana Thompson Fine Jewellery Designed 2012