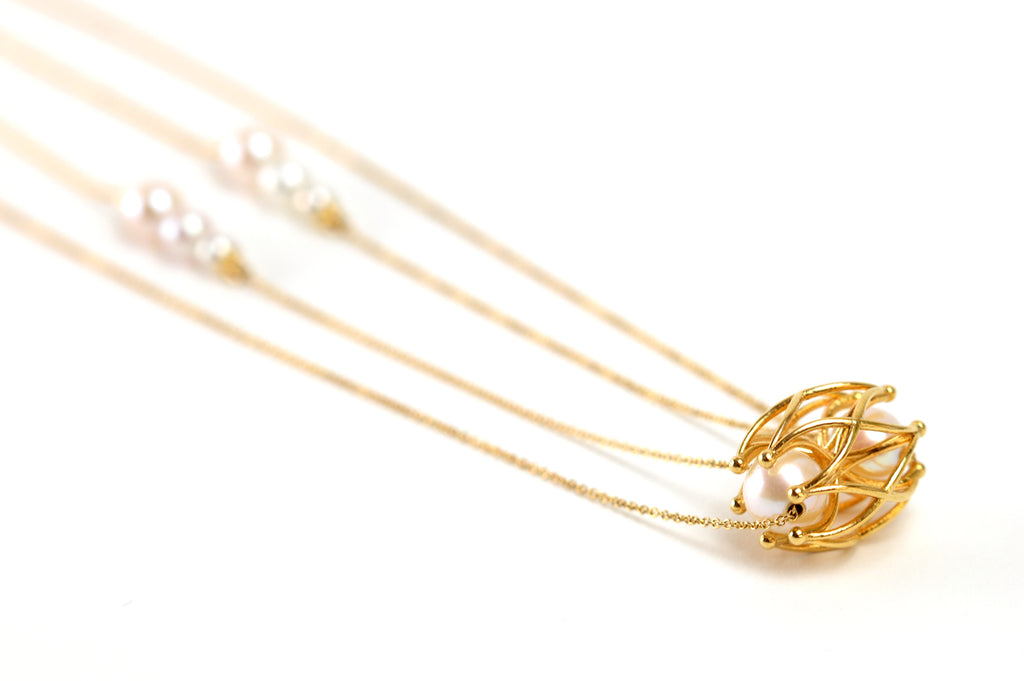 £5,520.00
£0.00
GPN Pearl Necklace
From Our first collection Growing Personal Nature - The GPN Pearl Necklace Inspired by the microscopic world of nature. 'Plankton' single cell organisms that live on the bottom of the sea.
Hidden treasures of interwoven 18K gold lattice cage structures encapsulating lustrous & precious Akoya pearls. 
Designed and handcrafted  in our London studio.
Lead Time:  2-3 weeks from initial order.  
For bespoke alternative materials and gemstone combinations, please contact us for more information and enquiries and to arrange a visit to try and feel it on.