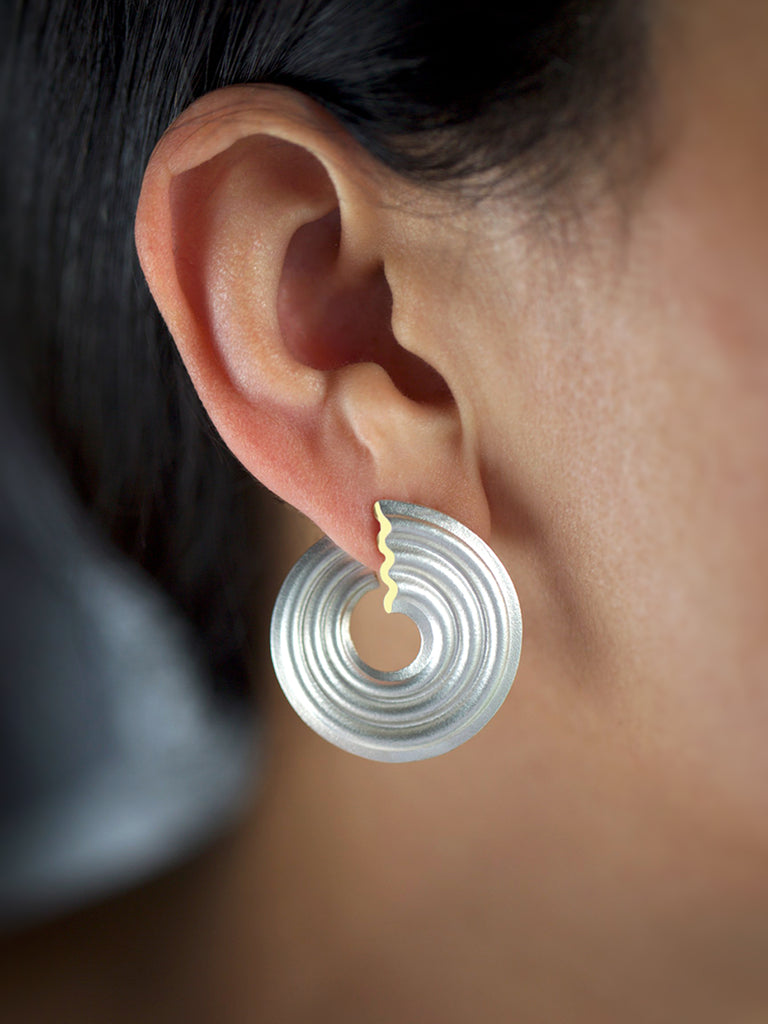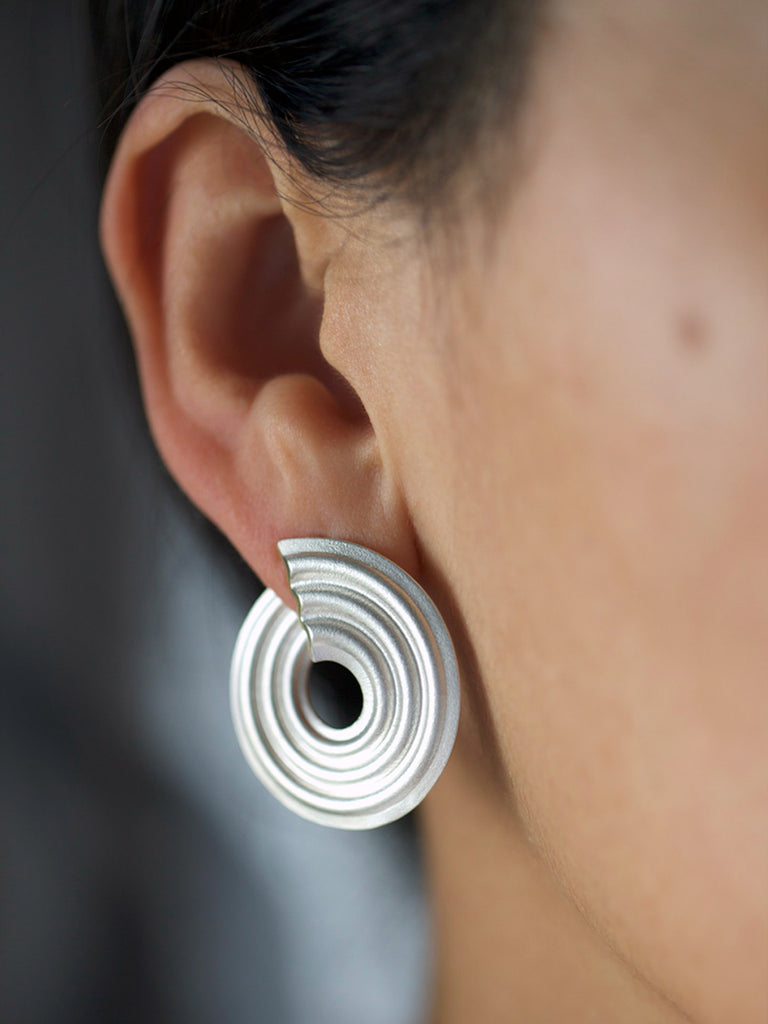 £620.00
£0.00
Grande Wave Earrings Silver & Gold
Statement earring design encircling your ear with fluidity and movement, with the essence to project your inner beauty and energy, based on the idea that "The energy you project is the energy you attract". 
Our Wave earrings in perfect matt glitter finish sterling silver and splash of 18K white gold.
Custom variation can be made with alternative materials. Please contact us if you would like any further information. 
All our pieces are individually handcrafted in our London studio. Please allow up to two weeks for delivery.  
Original designs ©Ana Thompson