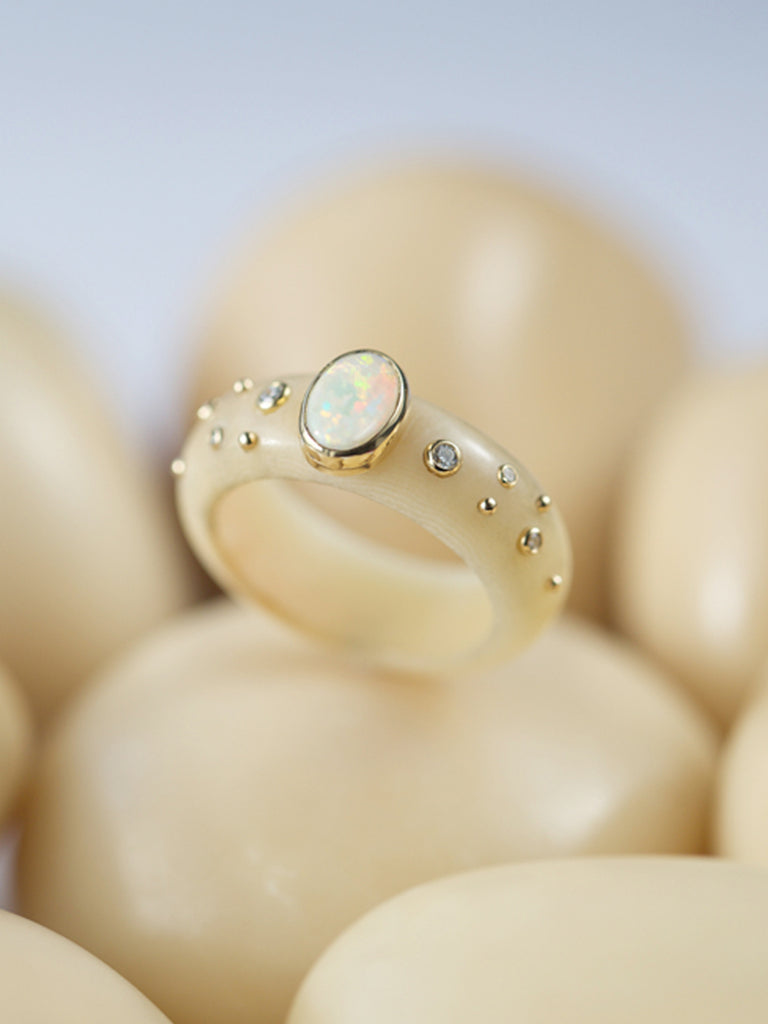 £2,350.00
£0.00
HOPE RING
The Hope Ring is a very special and one of a kind piece, out of the ordinary project following a continuous experimentation with sustainable materials that reconnect me with my native Colombia.
Tagua seeds know as vegetable Ivory is a sustainable seed sourced from the tropical regions of Colombia that symbolise growth and prosperity together with a beautiful up-cycled Opal and ethically source diamonds radiating positive energy and recycled 18K gold associated with life, radiance light and wisdom. 
Variation of this design can be made to order.