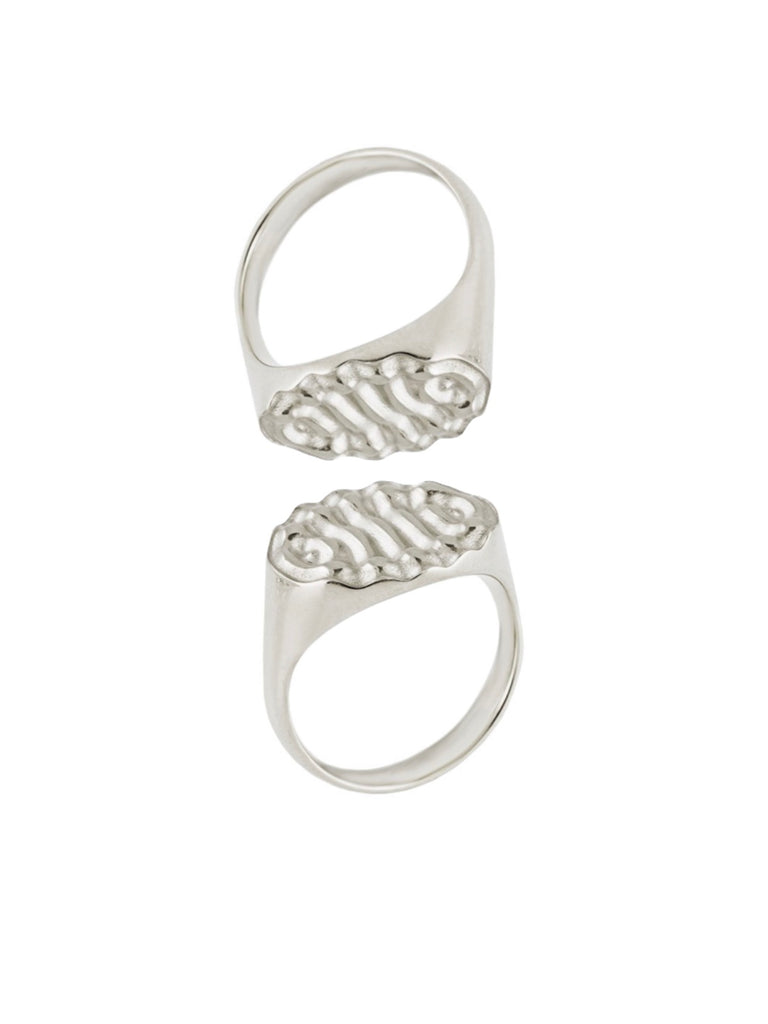 £750.00
£0.00
IN SYNC TOGETHER SET | Sterling Silver
'IN SYNC' Together |  A set of two Synchronise Signet Rings, that symbolises a celebration of TOGETHERNESS, UNITY AND LOVE.
An expression of the field of energy and pattern coalition emanating between two auras.  A talisman to celebrate the bond between soulmates, partners and friends. 
Available as a matched pair or individually.  Every signet ring is handcrafted and each ring can be customised. 
For special orders and customisation enquires please contact us
Original designs ©Ana Thompson 
Designed 2019